Grand Opening of the "Hommage to Dubrovnik" Exhibition by Mersad Berber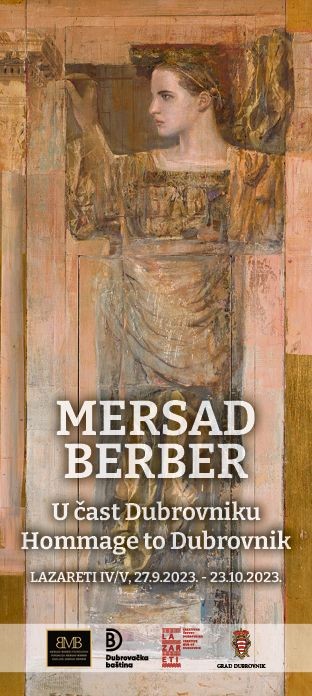 The Mersad Berber Foundation and Dubrovnik Heritage, with the support of the City of Dubrovnik, will open an exhibition of Mersad Berber's works "Hommage to Dubrovnik" on Wednesday, September 27, 2023 at 7:00 p.m. in Lazareti –creative hub of Dubrovnik (naves IV and V). .
The exhibition will be on display until October 23, 2023
Welcome!